Welcome to Regadhigos
The best flavors of our land
WE MAKE OUR IDENTITY KNOWN THROUGH OUR FLAVORS
Get to know our Cooperative
More than 40 years of partnership
A small colonization group in the 70's came together to enhance their performance as producers of figs. In the early 1980s, this group of settlers decided to create an Agrarian Transformation Society (SAT) with the aim of producing and transforming figs as our star product. In this way we create a range of elaborate products suitable for consumption that enjoy exquisite quality (dried fig, floured fig...).
The best Almoharín figs
in one place At Regadhigos we work every day to make the most of the benefits that our environment offers us, and get the best results from it. We know how to treat the product to enhance its best flavor and maximum quality. These are some of our data:
of Kg per year of Tomatoes
Our products stand out
in quality
Because at Regadhigos we live totally dedicated to the study and cultivation of the fig tree, which allows us to achieve superior production in terms of size and flavor.
All our figs come directly from our farms and are harvested entirely by hand. We put the most natural at your fingertips.
Figs are a fruit that contain many natural sugars, which gives them a unique and exquisite flavor. In addition, Almoharín, land of figs, meets the best conditions for its cultivation. At Regadhigos
we create a lifestyle

with our products.
The best selection of our figs, chosen especially for you. Our flavors know how to mark the gourmet experience.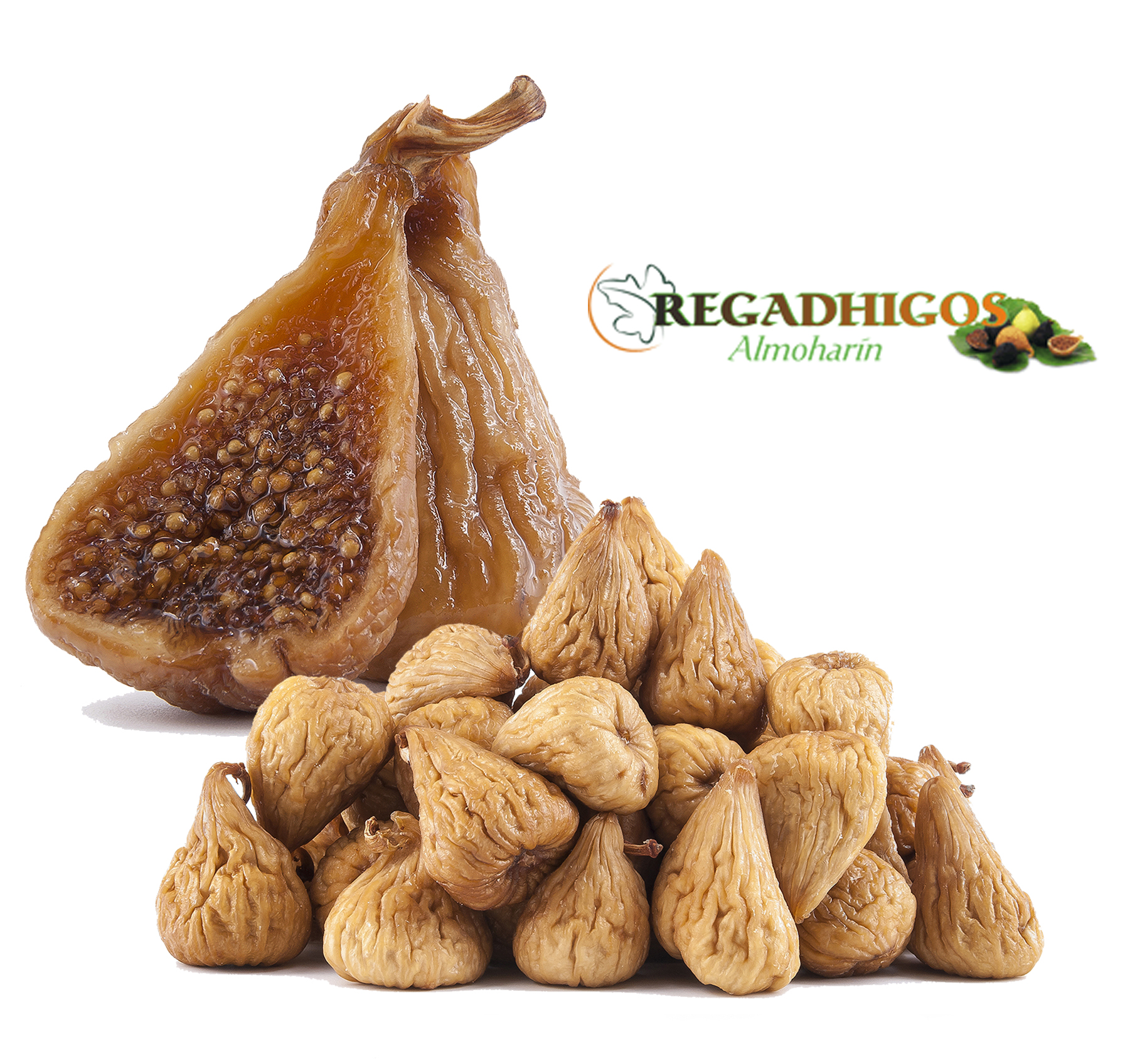 To contact us, or for any questions or queries, you can write us from the following form with your message, or call us at the following telephone number: +34 927 38 63 77